Whether it's for the ski paradise in Tatra Mountains, the impressive and striking history, or the picturesque architecture, a trip to Poland is eye opening and rewarding. The country is one of Europe's most rebellious, given its resistance to globalism and unifying politics – a reason of pride.
Besides what is already known, you will encounter bizzarre Polish customs and cultural differences that may stop you in your tracks, but later amuse or enchant you. Have a look at our list of otherwise normal things in Poland, but which tend to puzzle visitors.
Have an Unconventional Pizza
Poles have their way of eating pizza and it would certainly be loathed by Italians. It's in the sauce – the Polish love to have their pizzas with ketchup or garlic sauce and it's actually delicious, no matter how scandalous it looks to pizza traditionalists. If you don't care about such formalities, then by all means go for a spread of garlic sauce, it graces every topping in an unimaginable way. It's strange only until you've tried it.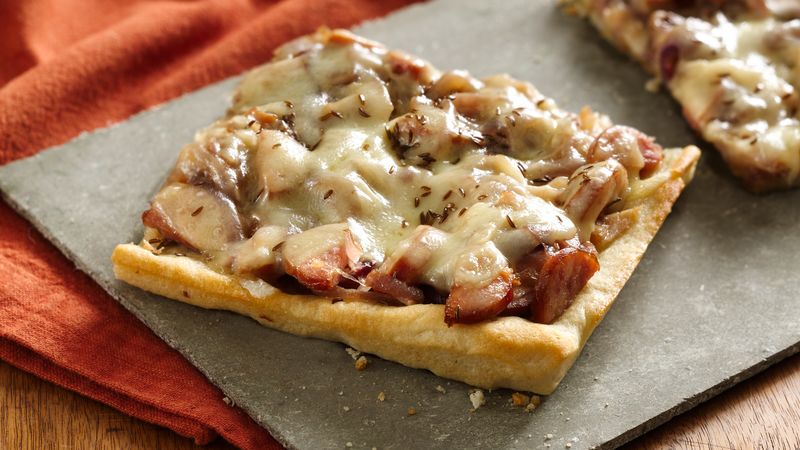 Drink for the Truth
Don't be surprised if your new Polish acquaintances insist on hanging together and drinking loads of alcohol. There is a reason beyond this and it's quite a smart one. It's been told that alcohol strips off the masks and people begin to show their true personality. In Poland, the hurry to go for a drink isn't a bad habit – it's the Poles' way of finding out what kind of person you are, whether you are trustable or not and so on. They will judge your character based on who you become when you get drunk.
Check the Vampire Burials in Rynek Underground
In the historic market square of Krakow lies a huge archaeological site and it's right below your feet. Old structures and objects of all kinds were discovered in the underground, including an ancient cemetery. The latter offers a number of examples of very peculiar practices in the 11th century in terms of burials. A "vampire" grave from 1,000 years ago is on display. The skeleton belongs to a suspected vampire, which is why the body was laid in fetal position, with the hands tied and decapitated. This was supposedly making it more troublesome for vampires to come to life.
See Poland's Crooked House
The Polish people are definitely used to the sight of it, especially Sopot residents, but a visitor will have their jaw drop to the floor. This incredible architectural curiosity is totally psychedelic. The source of inspiration is represented by Polish fairytales. Architects Szotynski and Zaleski managed to accomplish Jan Marcin's dream, who drew the ambitious project. It feels unreal to look at its warped walls and windows. Words can't properly describe it, so there's the picture.
You Don't Decide Your Child's Name
OK, we might have worded this one out in a bit of a misleading way. Of course you can choose your child's name, but the final say belongs to the Civil Registry Office. Poland does not accept confusing or inappropriate baby names. Thus, it will reject those that seem as such. Still, some restrictions are downright weird. For example, a name like Sophia isn't well regarded. It's a rumour we heard, as there seems to be no official list of such names.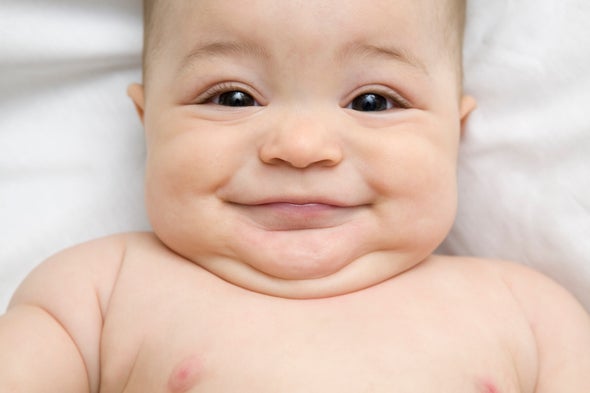 Don't Rely on Sandwiches
As any traveler, you will be certain that, once you arrive in Poland, you'll be able to rely on sandwiches no matter where your steps will take you. Well, if you will be looking for one, chances are that you'll eventually go crazy. The local food choices have a different focus. Most stores, cafes and bakeries sell instead the 'kanapka'. This can be served regardless of the time of the day and is basically one slice of bread instead of two, with diverse toppings. You can have anything you like on it. It may not be as easy to handle as a sandwich, but there is no limit to its deliciousness.
Witness Polish National Pride at Kościuszko Mound
Nationalism in Poland isn't seen as in other parts of the world. It is the respect and pride for the past, for what the nation has accomplished and the joy to keep its treasures for the future and share them with others. The country occupied by the Nazi in the 20th century certainly can distinguish between the wrong and the right. The Kościuszko Mound is a man-made monument in which the Polish take pride. There are in fact four such mounds to be seen along the Kraków skyline and these are made with soil from all the corners of the old Polish territory. At the time of the creation, in 1823, citizens were very eager to participate, too. Thus, they brought with them soil from their villages and towns.
Repel the Cloud Demons
A beautiful ancient tower with strange architecture stands tall like a sharp spear in the small Koniówka village, in the southern mountaneous area of the country. Its bell is said to be sacred. Its legend, like many others legends in Poland, has a mixture of both Christian and local pagan elements. The old dwellers believed that bad weather is caused by evil spirits or demons. The blessed bell has the power to chase away these demons and the bad weather along with them. The wooden tower also has an inbuilt shrine and an altar inside. This isn't the only one of its kind, most Slavic villages used to have such bell towers, to dispel the storms.
Visit the Centuries-Old Norwegian Church
Typical wooden Norwegian churches from the Middle Ages were included in the UNESCO patrimony, being priceless treasures. The architecture is so specific, that anyone can easily recognise one by its layered roofs. Just that no one expects to encounter such in Poland. You will have your amazement moment if you go to Karpacz in Poland. Suddenly it's like you're in Scandinavia. The church was saved from the Norwegian town of Vang by painter Johan Christian Dah, who shipped its materials to Germany, where it was supposed to stay for good. It's a long story but finally, in 1842, the church was reconstructed in Poland.
Don't Get Scared by the Legendary Bones
You'll encounter many strange bones, skeletons, even crowded ossuaries throughout Poland and the locals seem to be just fine with this. It's rather scary to the innocent visitor, though. Besides the vampire skeletons mentioned above, you can see for example the supposed bones of a dragon. The gorgeous Wawel Cathedral is adorned with some very large bones hanging in a bundle, probably from a large animal such as a mammoth, but Poles are quite convinced that these belonged to a local dragon. Take time to know its legend if you're into that. Also, the Kaplica Czaszek Chapel of Skulls is creepy yet magnificent. This monument is made of human bones – thousands of them, belonging to victims of plagues and war, formerly interred in mass graves. The macabre site serves a spiritual purpose, reminds us of mortality and is an acclaimed place in the dark tourism department.
Photograph the Painted Village of Zalipie
Zalipie is a pictureque village near Krakow and is full of Slavic charm. The artsy nature of its inhabitants is seen in the long-standing tradition of painted houses. You'll see the cutest, most colourful flower bouquet paintings adorning entire walls, doors, windows, and dog houses even. It's like a festival of joy and beauty all year long. These paintings are like those you see on Eastern European head scarves. You'll hardly stop taking pictures in this village and it's completely understandable. For a private tour, visitors may book one from Krakow.
We went through these 10 attractive, albeit quirky spots in Poland and there is still so much more to reveal about the country's strange secrets and habits. Perhaps each visitor will discover such by themselves and have their own stories to tell.